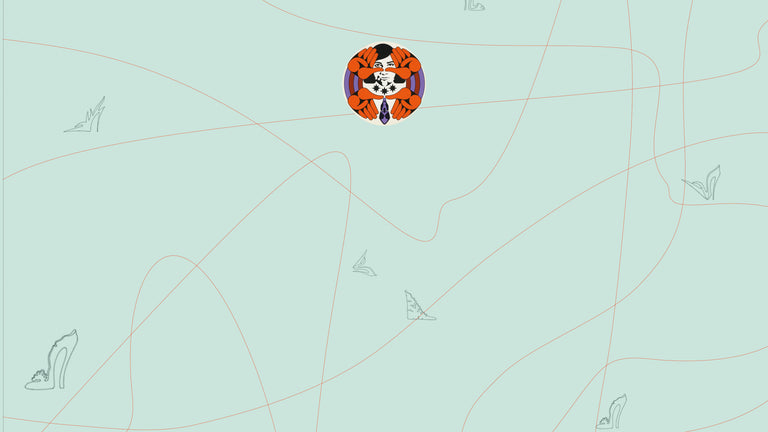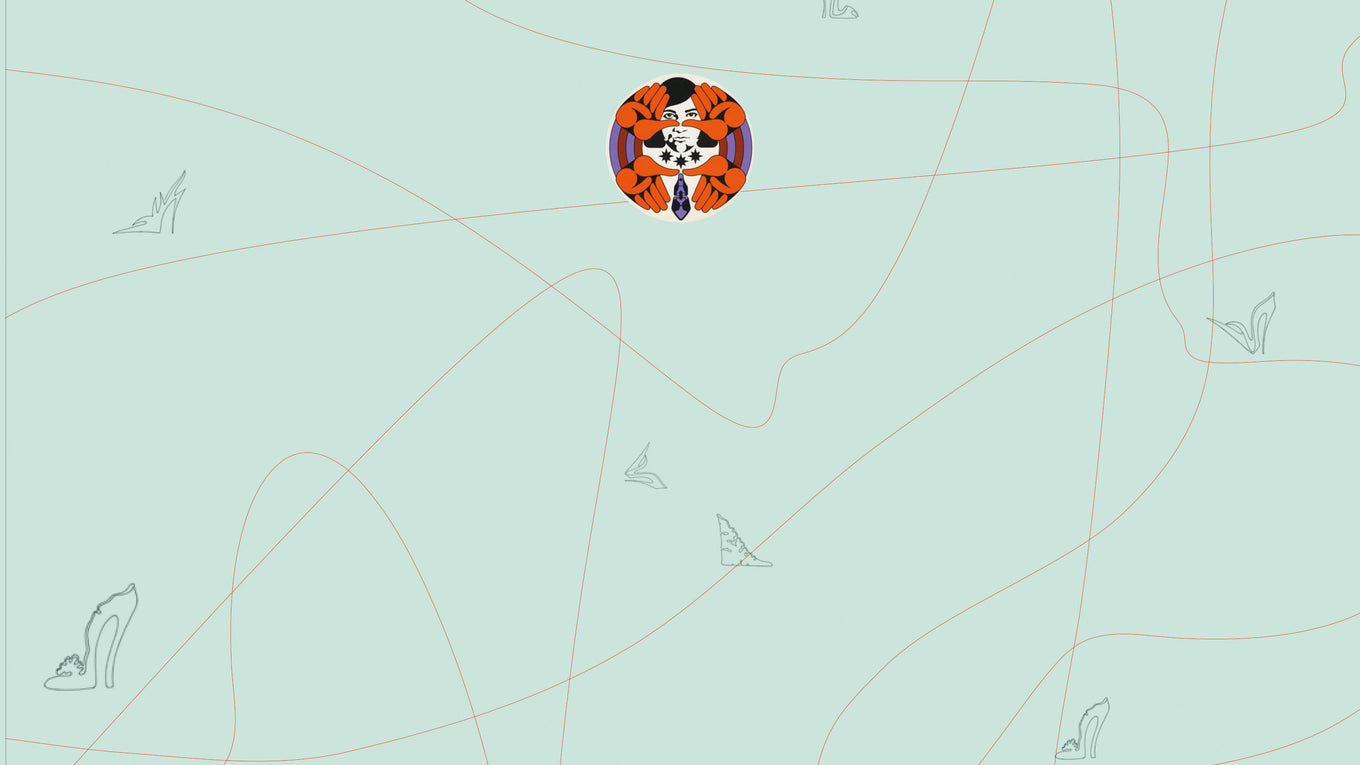 History of Jan Jansen Amsterdam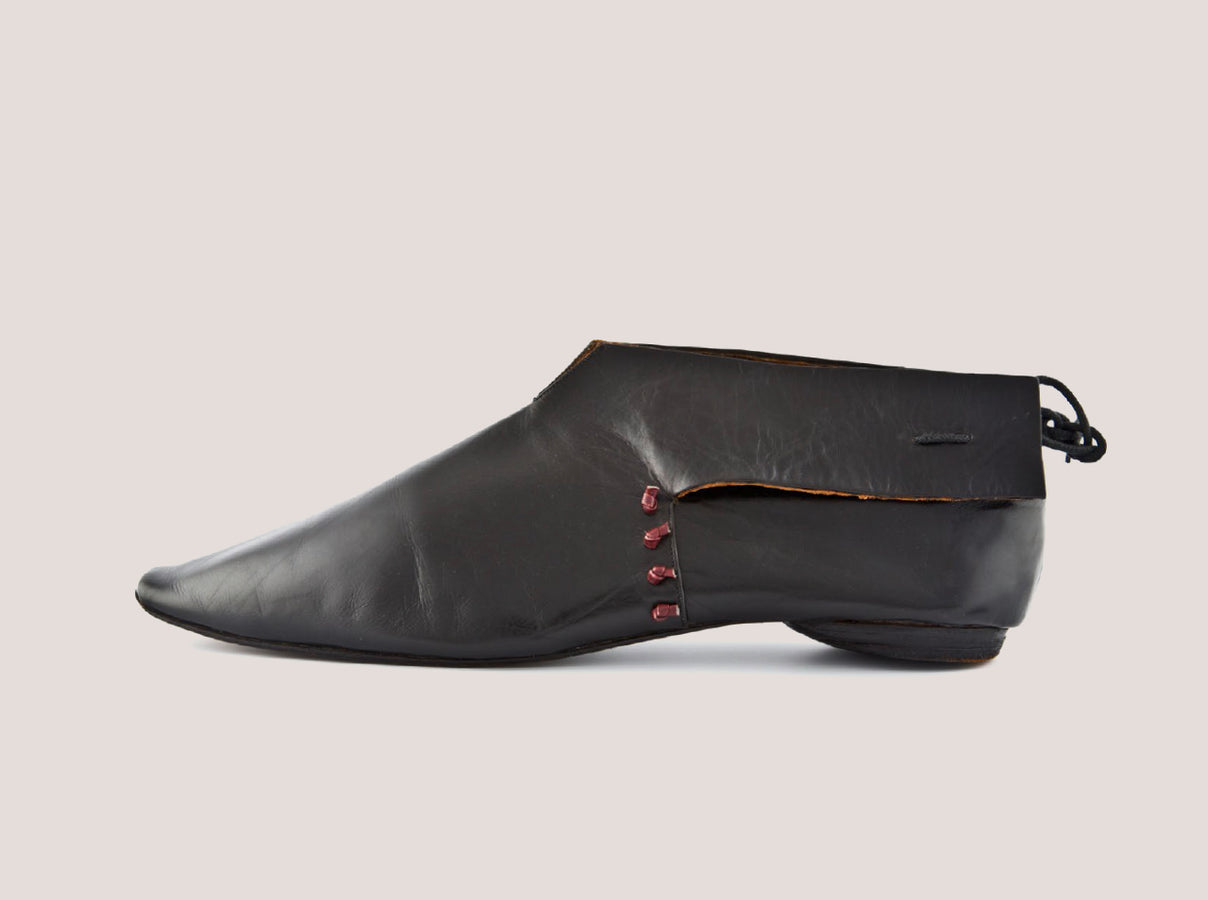 About the smell of glue, leather and adventure
Jan Jansen was born in Nijmegen, the Netherlands, on 6 May 1941. His father, a sales manager at shoe manufacturer Nimco, regularly takes shoes home to ask his family what they think of them. And so the curious, creative Jan grows up with the smell of leather, glue and shoe polish all around him, while being invited to give his adventurous spirit free rein. At nineteen, Jan designs his first commercial shoe, the 'Me', a handmade men's shoe.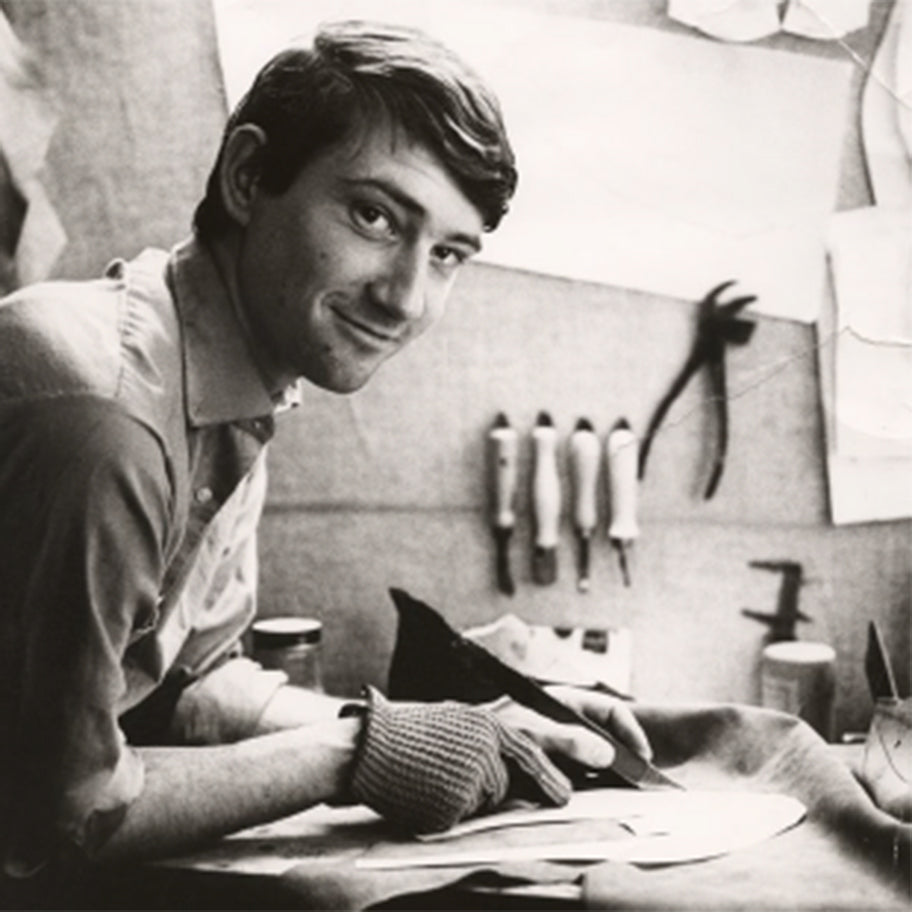 1941
"I think it's fascinating to keep on doing new things that no one has ever done before. I just follow my impulses, because I'm not afraid of failure."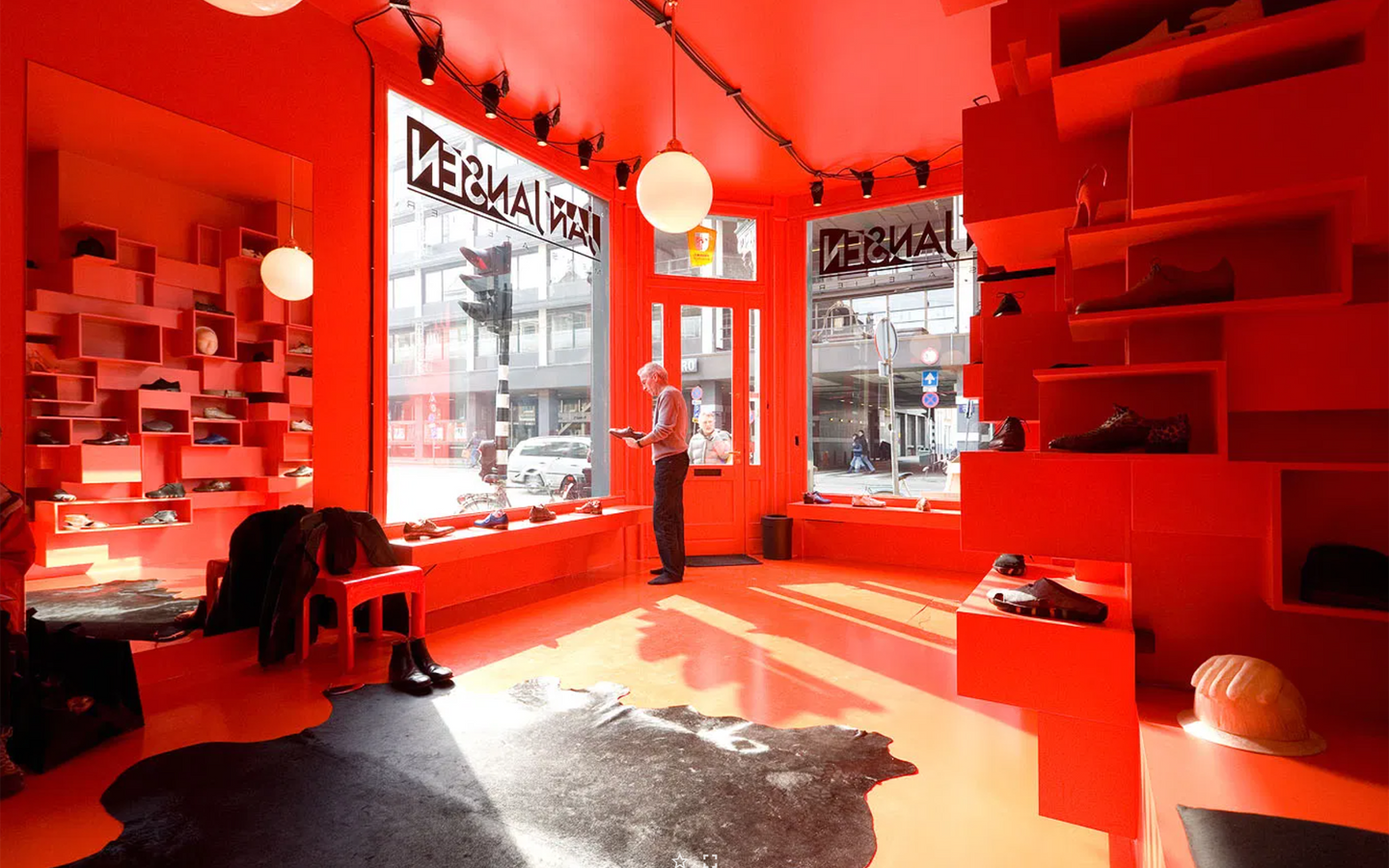 His muse, his city
In 1964, Jan opens a small studio at Jonge Roelensteeg 16, in the heart of Amsterdam. This is where he hand-crafts his first shoes. Tonny, the love of his life, is his muse and his business advisor at the same time. A golden combination. Jan: "Originality is my strength, I always work on my intuition. But Tonny sees exactly which designs are going to do well in the market." During their honeymoon, he visits Christian Dior in Paris with four pairs of shoes. Dior loves one of his designs and asks whether he can keep it. Unfortunately, it does not make Jan a mint. Sure, he can tell people he works for Dior, but he will not see a dime.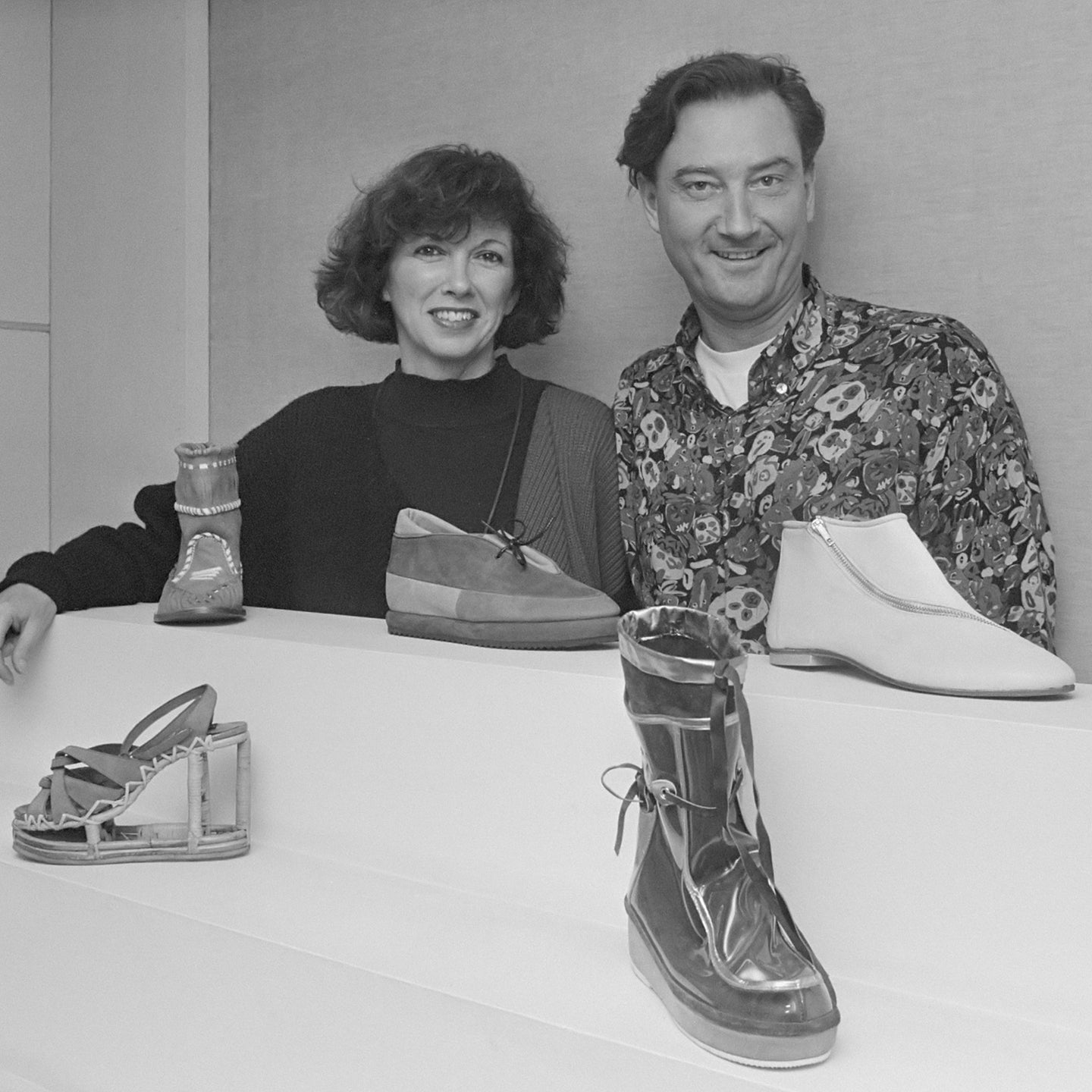 1964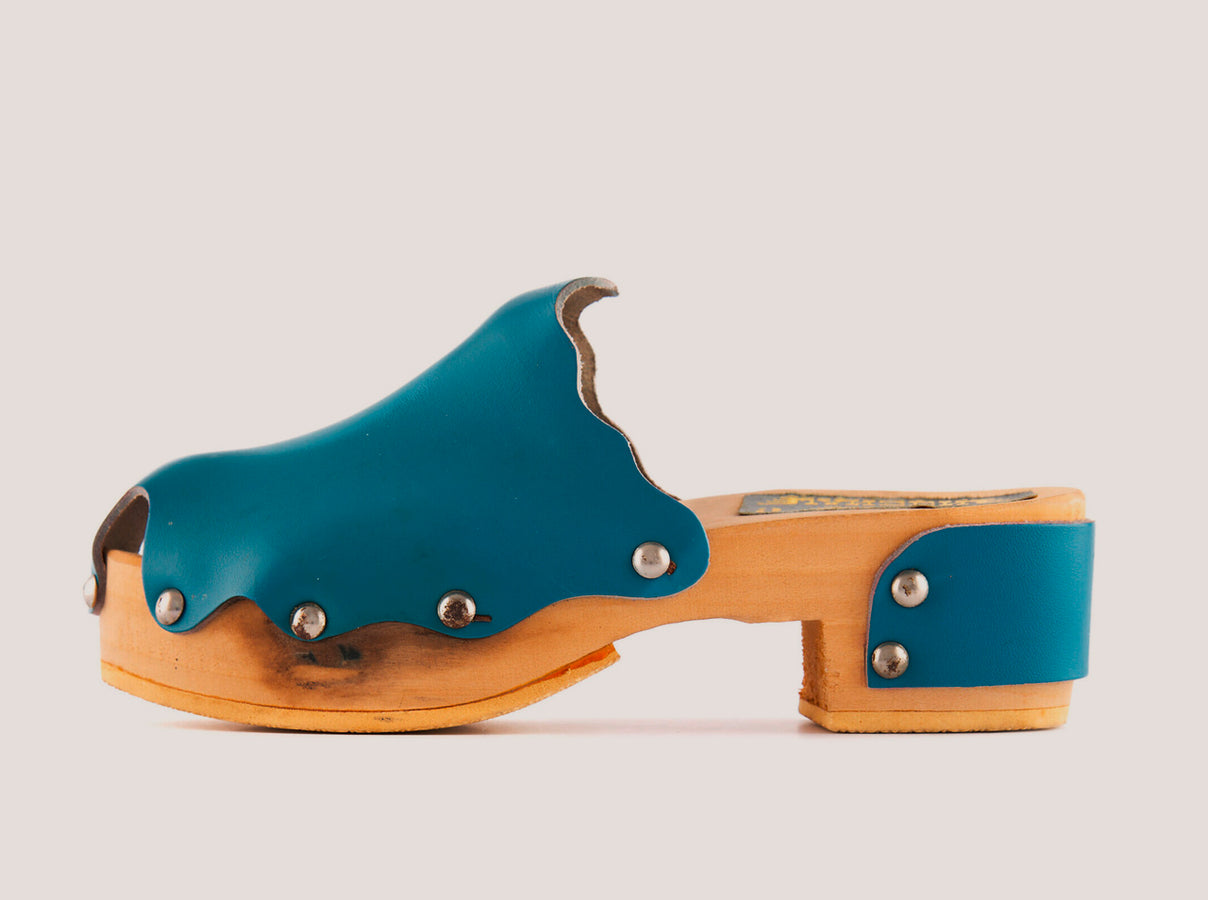 1969
The woody

Jan opens his first 'Ja Ja' shop on the Runstraat in Amsterdam's city centre. A year later, he launches the 'Woody', the modern version of traditional Dutch wooden clogs. The Woody is a great success. The clog sandal just happens to perfectly match the miniskirts of the time. The design is quickly picked up by other designers. Today, the Woody is the most copied shoe in the world.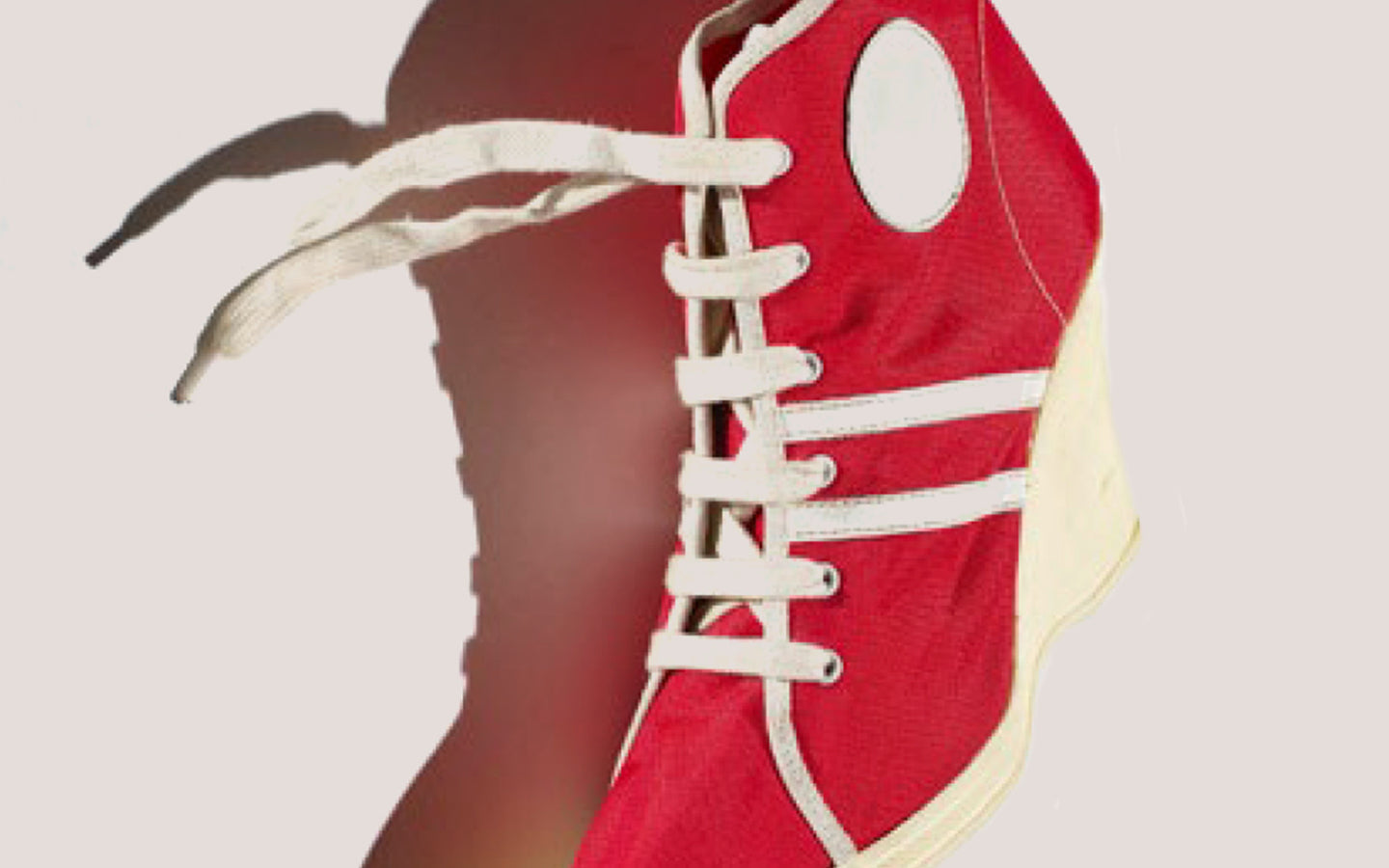 From Rattan tot High-Heeled Sneaker
Jan: "You need to be able to walk on a pair of shoes. Without ever losing sight of that key philosophy, I always try to make something that no one else has ever done before." In 1973, his most famous creation sees the light of day: the Rattan, or bamboo shoe. Jan never earned anything from it, the shoe is far too expensive to produce. But the shoe does get Jan freelance assignments from the likes of Multishoe in New York, Garcia in Spain and Gucci in Italy. For jeans brand Falcon, he designs another successful model: the High- Heeled Sneaker, a suede sneaker with a synthetic wedge heel. The wedge sneakers that hit the shops years later are all based on this 1970s design by Jan Jansen.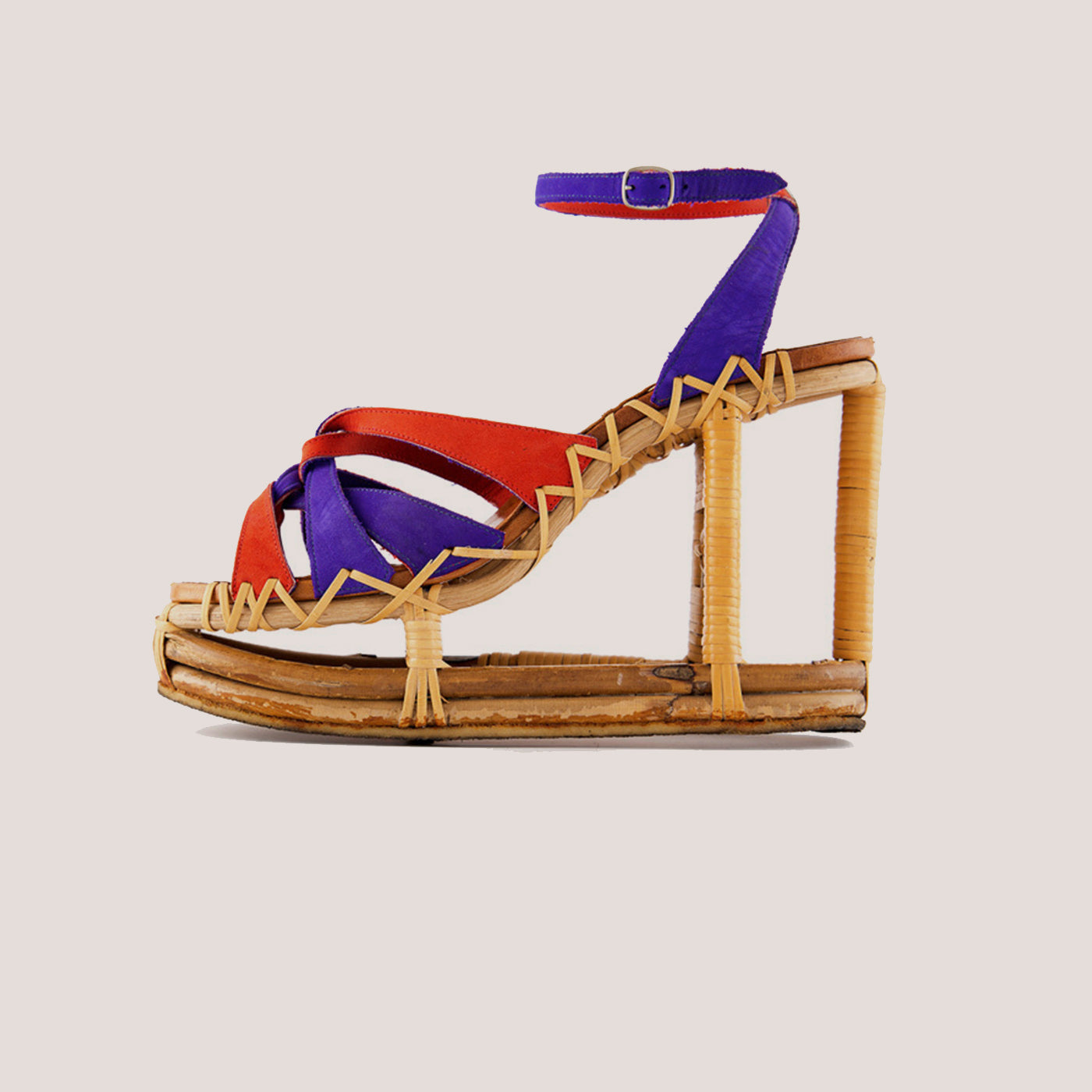 1973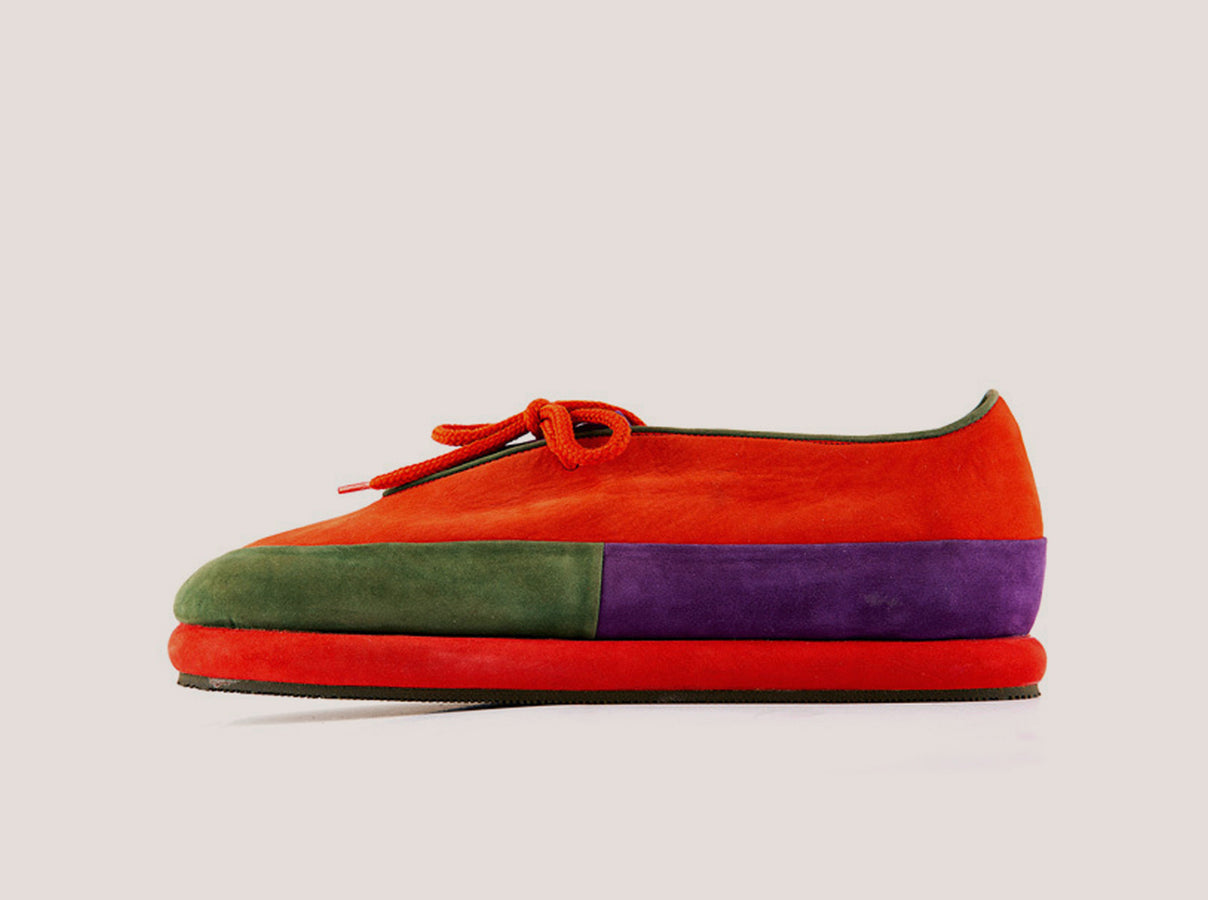 1981

Gender neutral shoe Bruno

Jan designs a shoe that can be worn by both women and men. With the Bruno, Jan is far ahead of his time. So far, the Bruno is Jan Jansen's best-selling shoe. In 1983, Jan Jansen moves his shop to the prestigious Rokin in Amsterdam.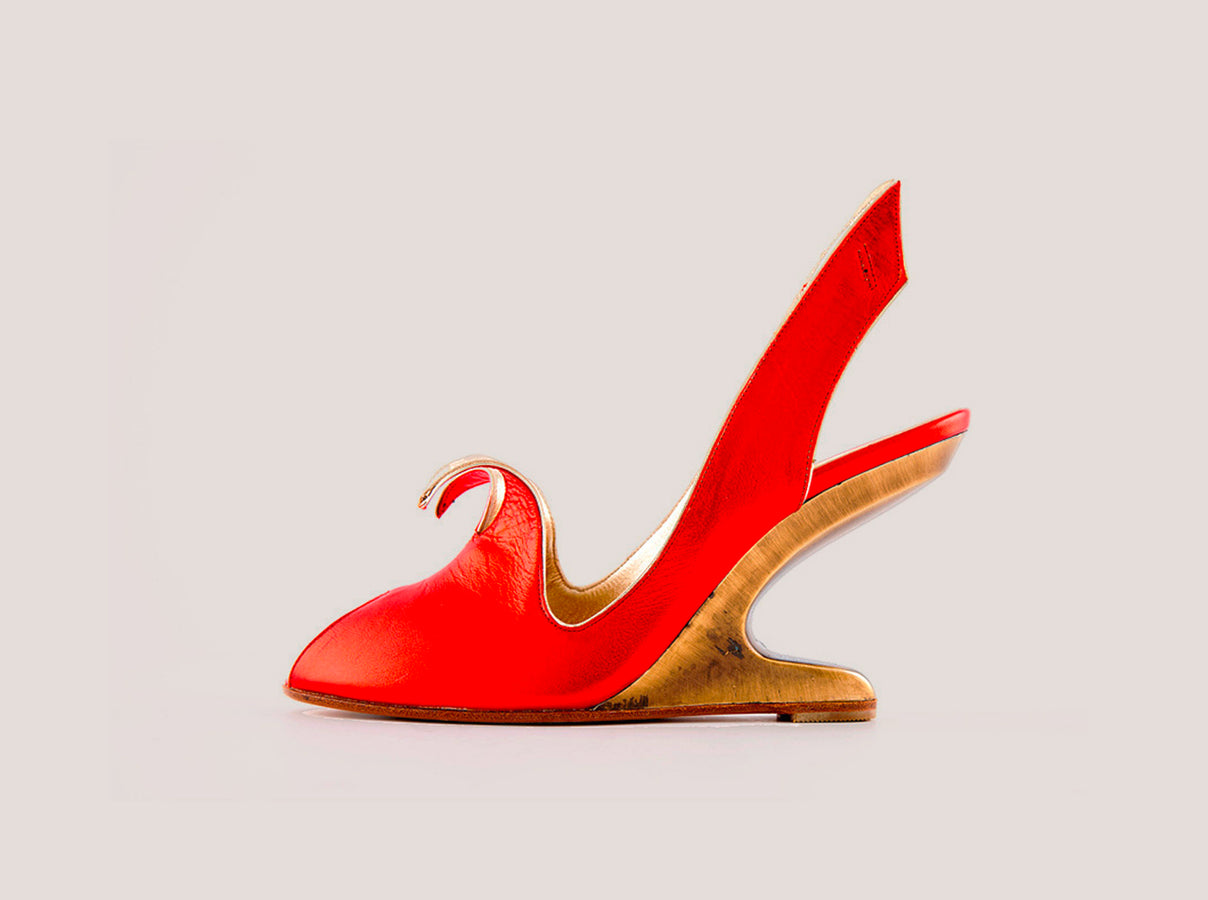 1989
A Revolutionary Road

Rules are there to be broken and nothing is impossible. With this in mind, Jan comes up with a revolutionary shoe with a 'floating heel'. Using a new, highly technical construction method, the shoes seem to float without a heel. Once again, Jan introduces an innovation to the shoe industry.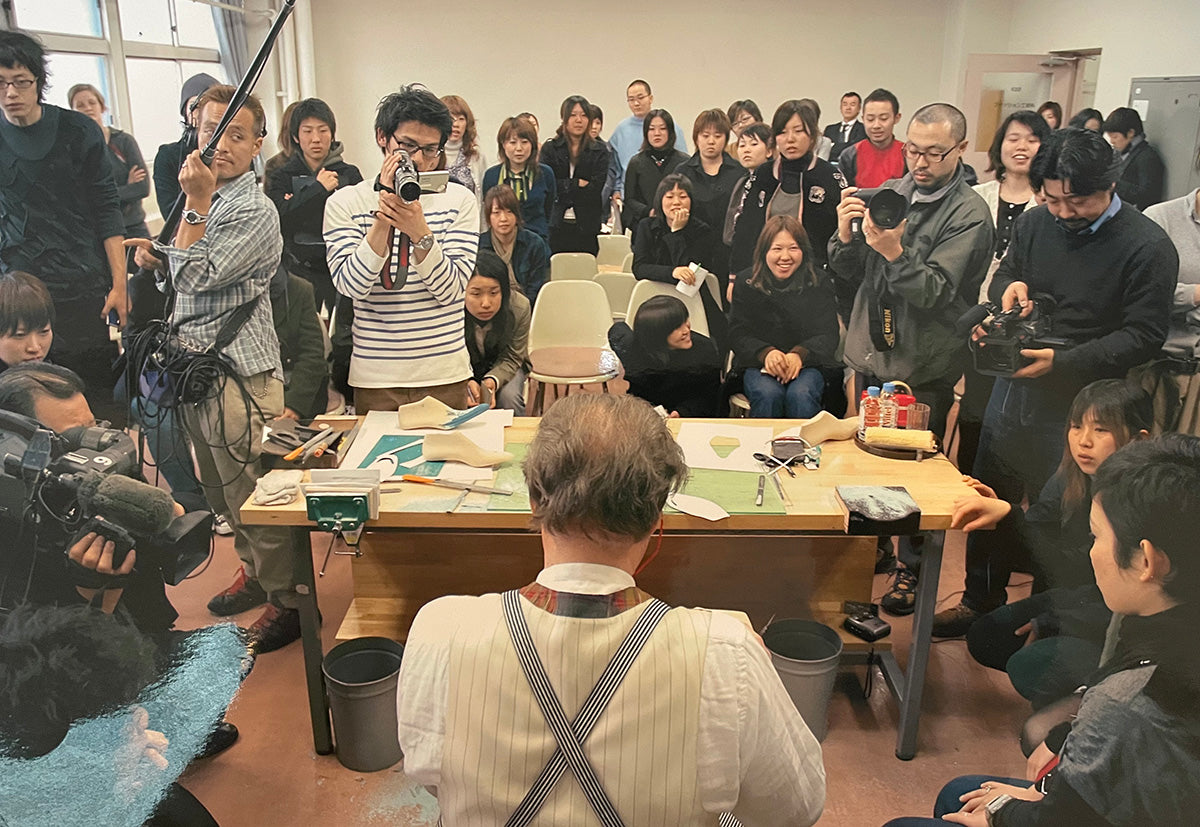 2002
The Designer & The Lecturer

Jan Jansen is honoured in both The Hague and Offenbach am Main in Germany with the exhibition 'Jan Jansen, Master of Shoe Design'. He is appointed visiting professor at the Bunka Fashion Academy in Tokyo, as well as serving as a lecturer at the Royal College of Art in London.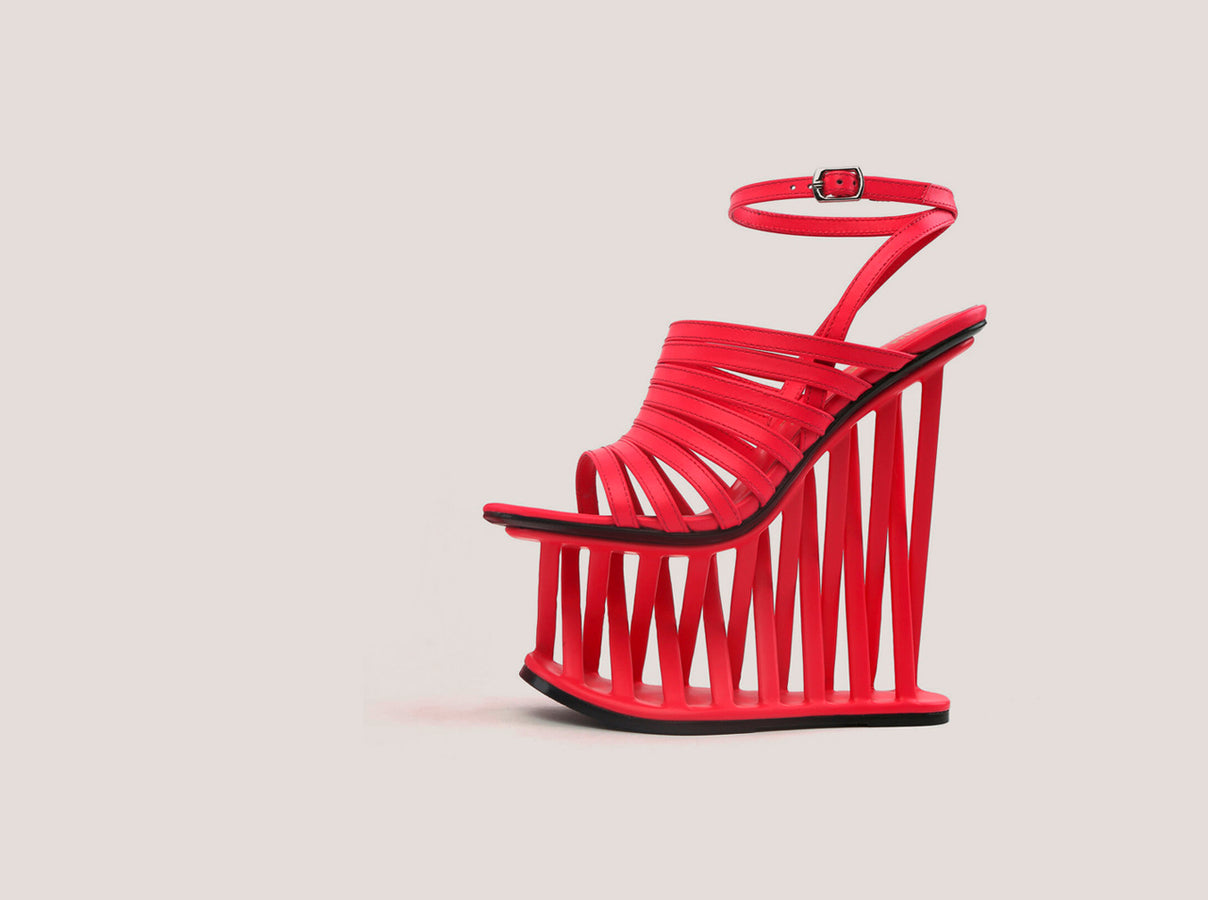 2017
Paris

At 76, Jan is still a much sought-after designer. In 2017, he designed several models produced by United Nude, modelled on the Parisian catwalks.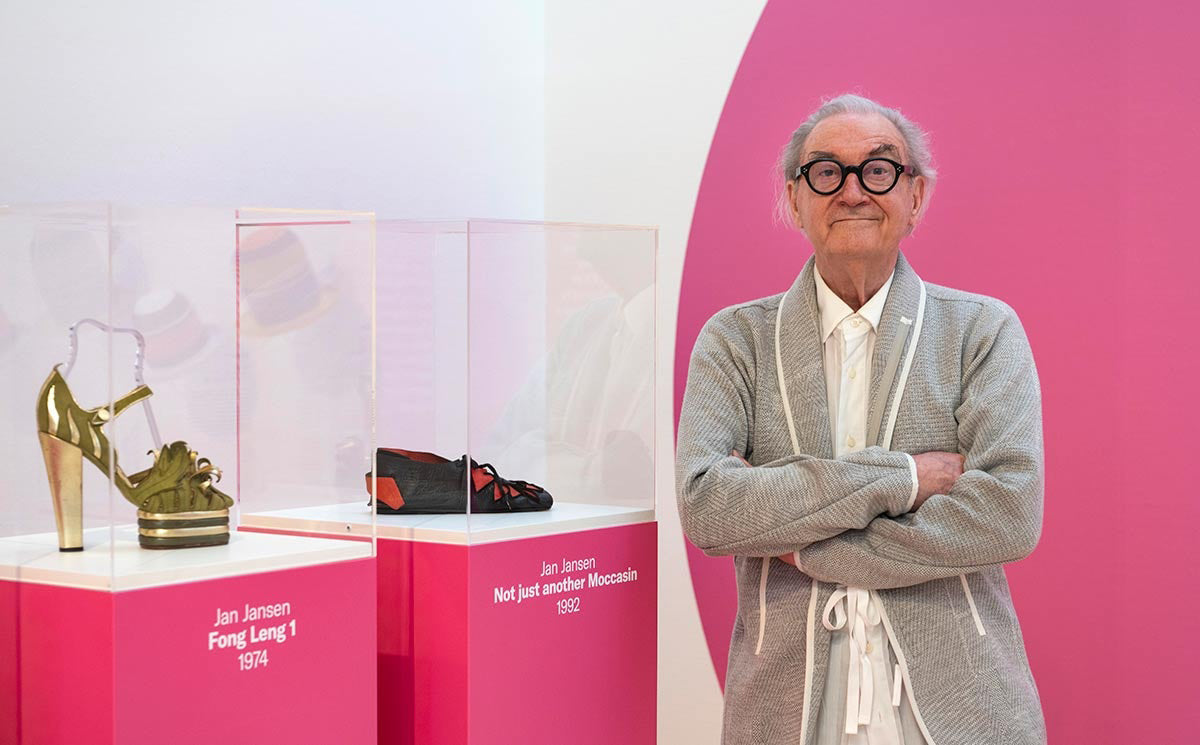 On the last of Jan Jansen - 60 years of shoes & Dutch Design
The exhibition 'On the last of Jan Jansen - 60 years of shoes and Dutch Design in Museum JAN in Amstelveen shows six decades of iconic work by shoe designer Jan Jansen together with the work of Dutch designers. With this exhibition, Museum JAN offers a platform to young talent and shows the cross-generational influence of Jan Jansen's work.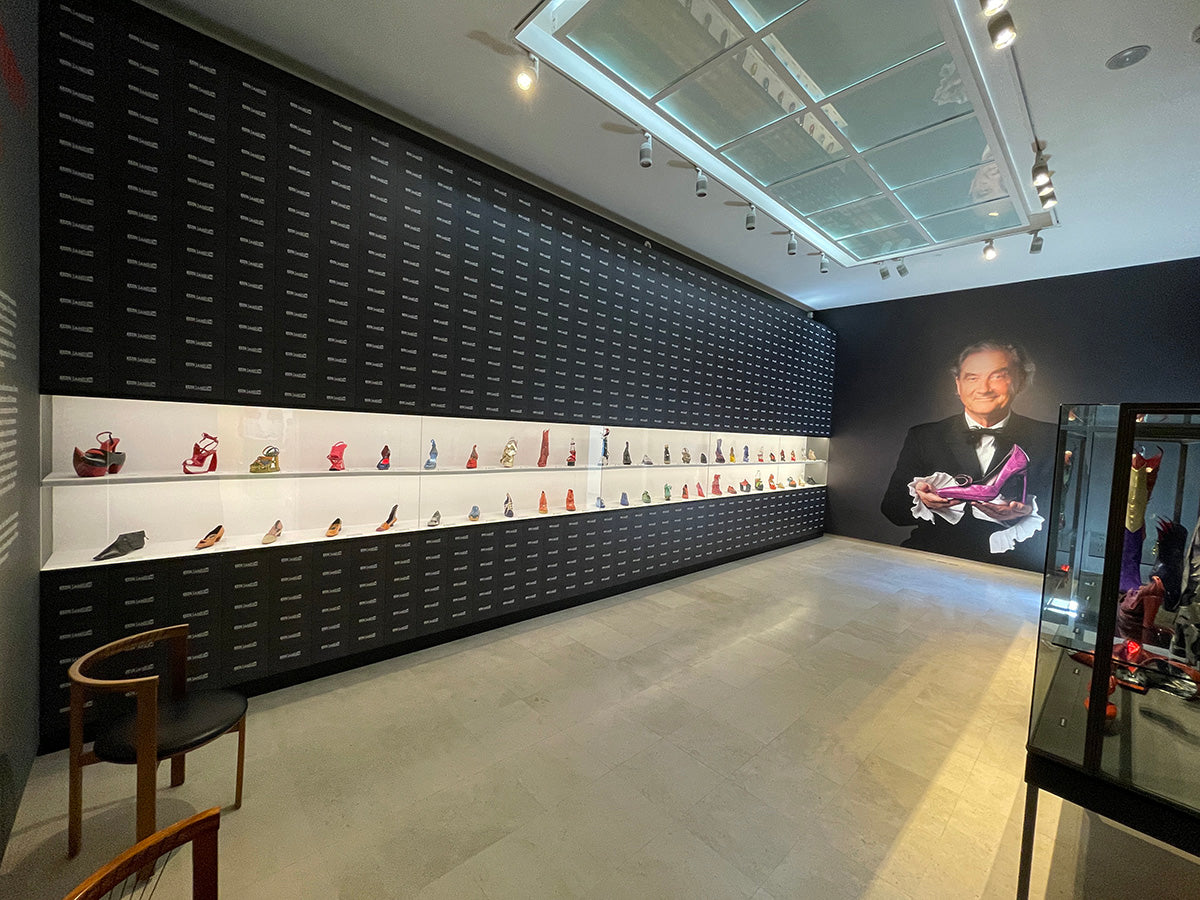 2021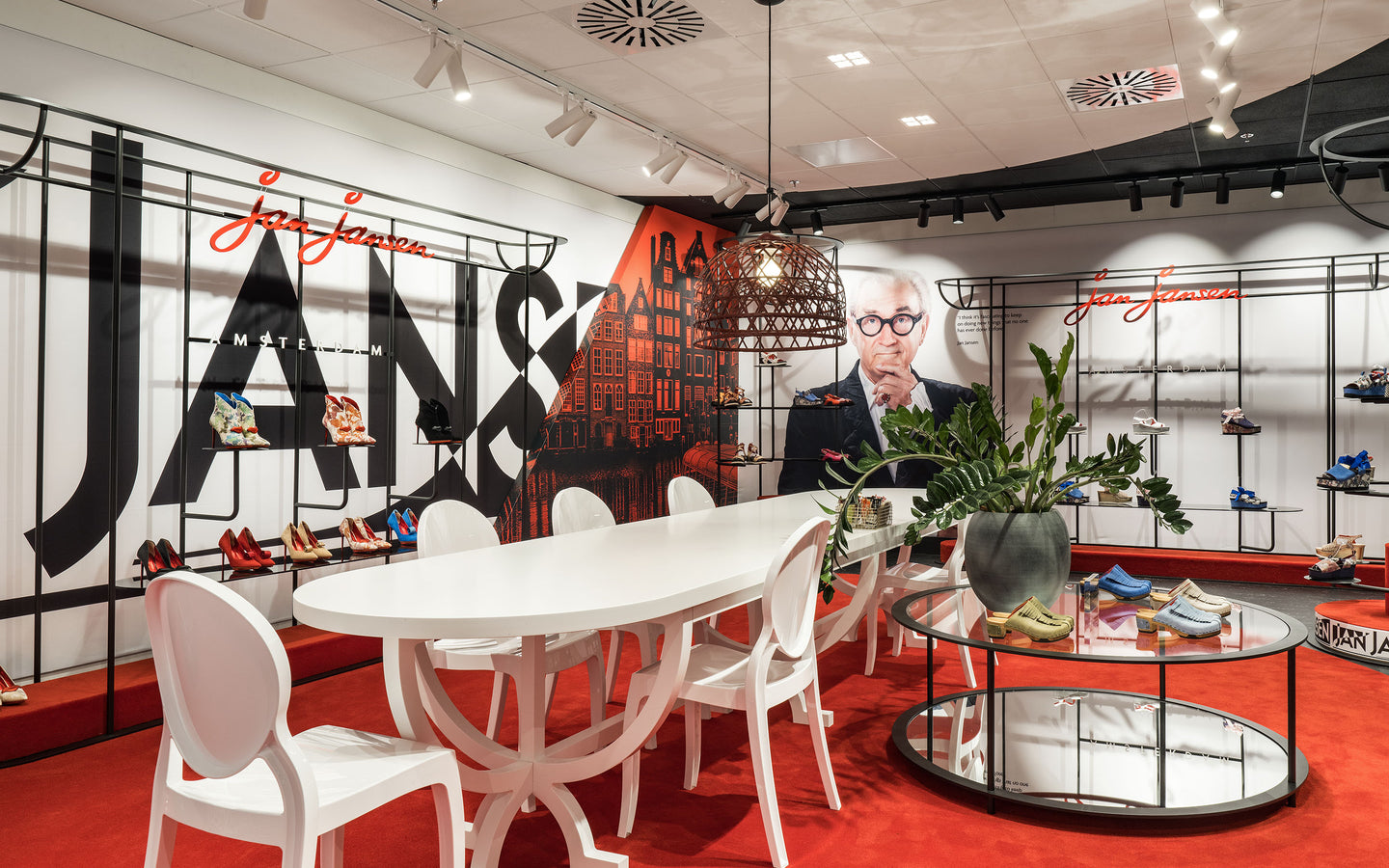 Still going strong
Jan has been in the business for exactly 60 years and is celebrating his 80th birthday. His life is a constellation of myriad highlights, setbacks and controversial anecdotes, prompting Jan to publish his own memoires. In the same year, Hooijer Footwear Group becomes the brand owner of the Jan Jansen Amsterdam brand. The result: an entirely new Spring/Summer '22 collection by Jan Jansen, the designer who still thinks women are the most gorgeous creatures to ever populate the universe.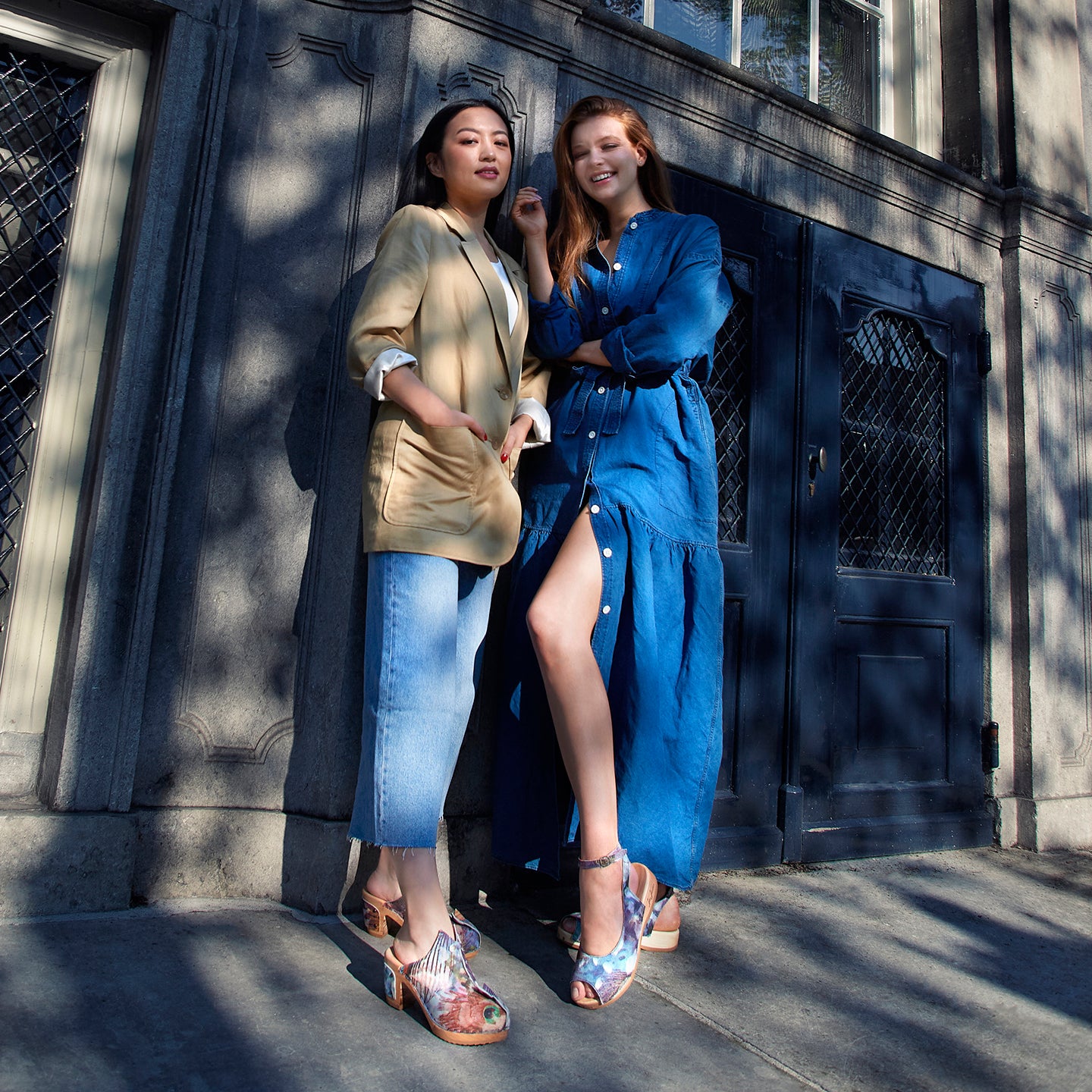 2022